Trux4me, find the the truck you need!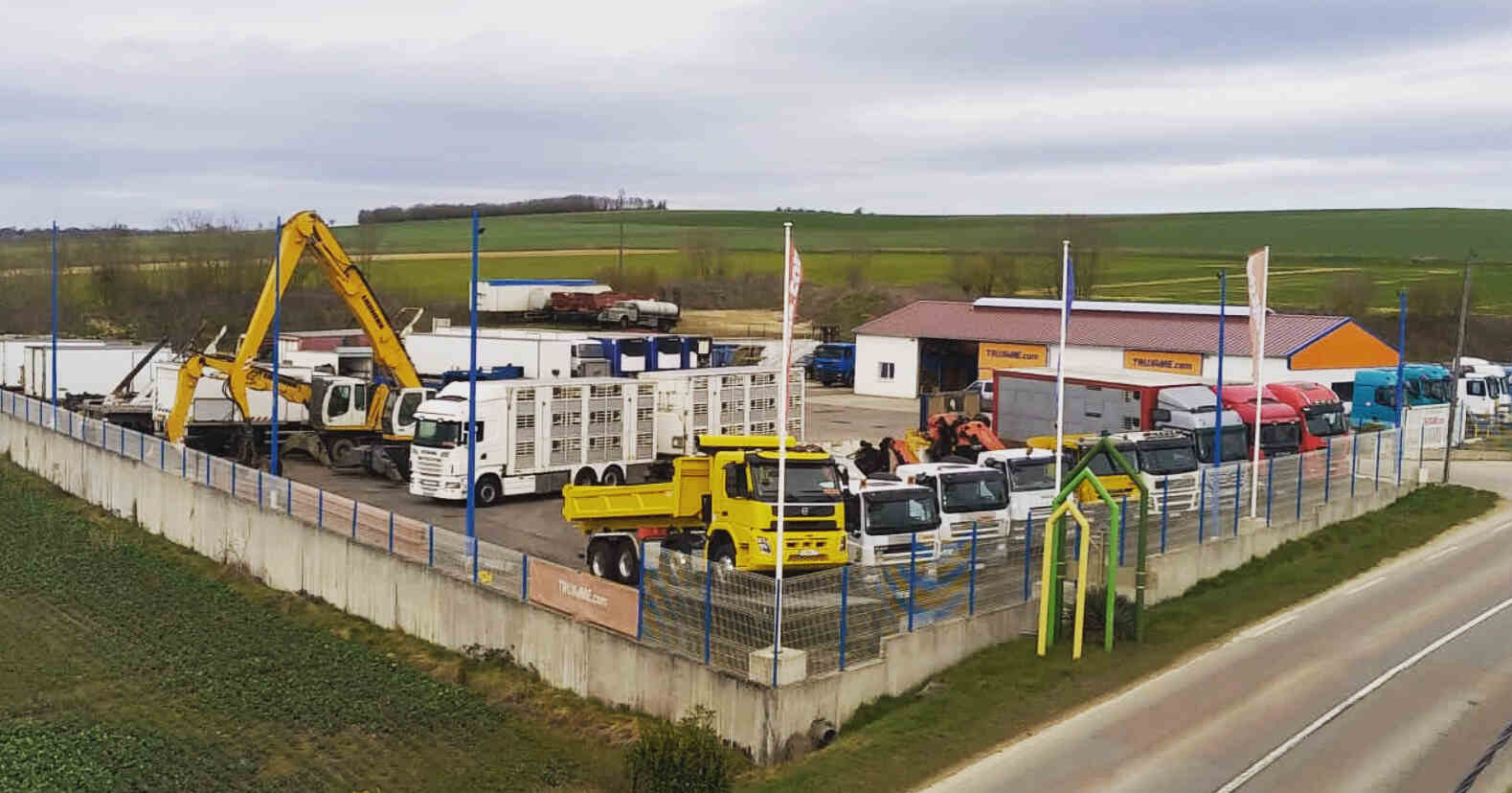 Trux4me.com offers its customers a selection of trucks of all types at very competitive prices.
We are also looking to buy all types of heavy goods vehicles and are able to make an offer very quickly on a single vehicle or on a complete fleet.
Franck Daurelle has 30 years of experience in the truck market. He knows how to evaluate a vehicle and use his address book to find the ideal client. He has combined his know-how with that of Françoise Hollender, who has worked for 25 years in marketing and management.
The Trux4me brand is operated by the MANDUBIEN GROUP S.L. company with a capital of €3,000, which is 50-50% owned by Franck DAURELLE and Françoise HOLLENDER, the latter being the manager. The company is based C / Petunies, 15 Urb. Serra Brava Buz 586, 17310 Lloret de Mar, Spain.
Trade register NIF/Num B55192884
ROI / IntraCommunity VAT No. ESB55192884
Num EORI ESB55192884
2014
Created by Franck DAURELLE
& Françoise HOLLENDER
300
Vehicles sold per year
45
Vehicles permanently in stock

Franck DAURELLE
Achat et vente
+33 6 33 76 82 64
Contact on WhatsApp


Françoise HOLLENDER
Gestion et marketing
+34 670 459 093
Contact on WhatsApp



Any questions? Do not hesitate to contact us